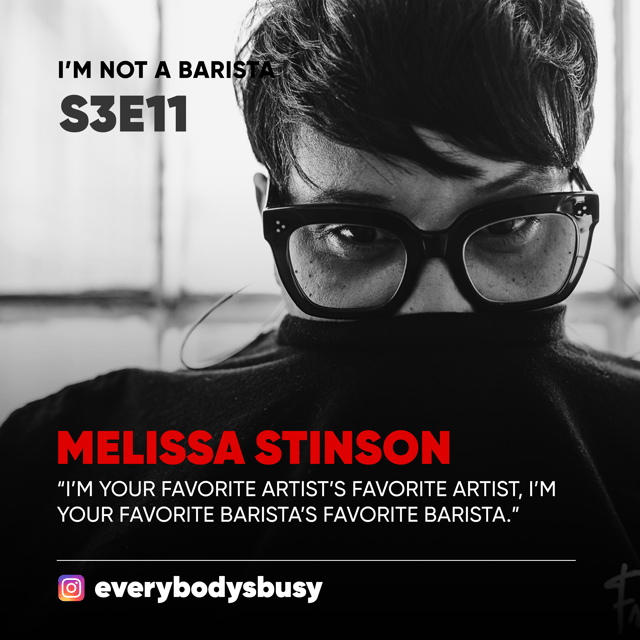 Today, we have the pleasure of introducing you to an exceptional coffee entrepreneur, Melissa Stinson. The brilliance behind the successful 'Everybody's Busy' coffee studio in Chicago, Melissa embodies the spirit of innovation and fervor in the coffee industry. But what truly sets her apart is her unique concept: a reservation-style business model, weaving exclusivity and personalization into every coffee experience.
While the world often measures success in revenue and numbers, Melissa's journey teaches us that it's so much more than that. For many in the coffee world, it's the pure, unbridled passion for the craft that holds more weight than financial returns. Every pour, every brew, every sip she offers at 'Everybody's Busy' is a testament to that undying love for coffee.
So, if you ever find yourself wandering the streets of Chicago, take a moment to reserve a spot at 'Everybody's Busy.' Dive into a coffee encounter like never before and let Melissa's story inspire you to find success on your own terms. Enjoy the episode!
If you prefer reading, read Melissa's coffee story here
https://notabarista.org/melissa-stinson/
--
At "I'M NOT A BARISTA," our essence lies in echoing the voices of coffee aficionados who often remain unheard. We champion the tales, trials, and triumphs of every individual in the coffee community. Every story matters, and yours could be the next one we share. Don't be a silent brewer; let the world hear your story.
Want to share your coffee chronicle? DM us on Instagram.