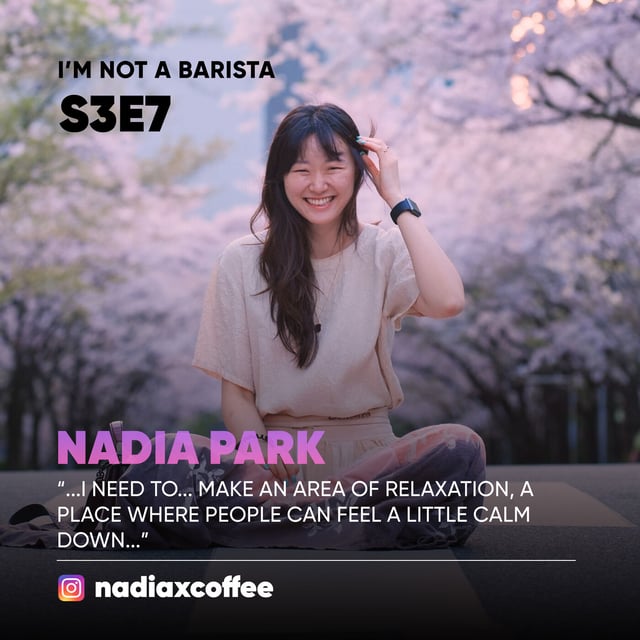 Ever pondered on the therapeutic benefits of brewing coffee? Introducing Nadia Park (@nadiaxcoffee), a proud Korean American, rooted in California, who stumbled upon the tranquility imbued in the act of drip coffee preparation. This newfound ritual has since infused joy into her daily life.
Join Nadia as she talks about her coffee journey. It moved on from just coffee to chats about deep topics. Her content has attracted many coffee lovers. Nadia believes coffee has its own language which can lead to engaging discussions and fresh insights.
Click on the link in our bio to listen to Nadia's story. Follow her today and be a part of her unique coffee journey.
You can find us on Apple Podcast, Spotify, and Google podcasts.

Follow Nadia Park on Instagram
https://www.instagram.com/nadiaxcoffee/


#coffee #coffeemeditation #meditation #nadiapark #KoreanAmerican #pourover #handrip #speciatlycoffee #notabarista #coffeetime #coffeepodcast #coffeelover
Support the show
Read more coffee stories on
https://notabarista.org/

Order Coffee Wristbands and support I'M NOT A BARISTA's charity work
https://notabarista.org/product/notabarista-coffee-wristbands-2023/