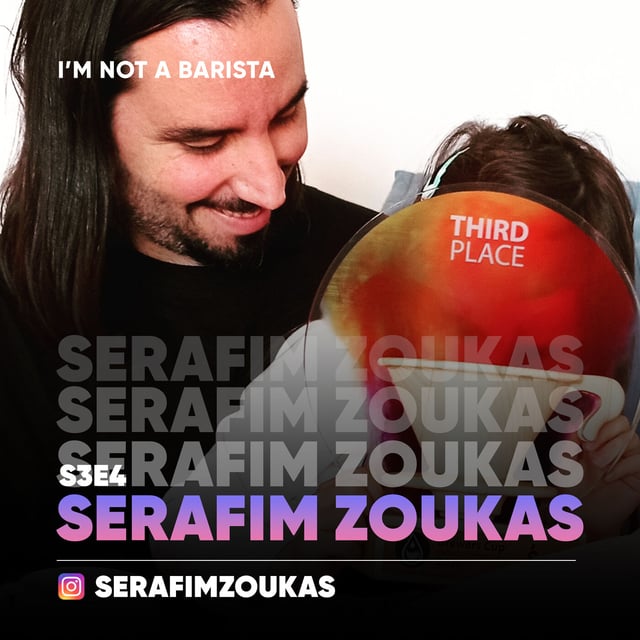 In our latest episode, we interviewed Serafim Zoukas. He is a full-time psychologist, a father of a seven-year-old, and an independent Brewers Cup competitor who is passionate about homebrewing.
We were impressed by Serafim's dedication to his craft and his willingness to compete with coffee professionals. He serves as an excellent example to his daughter and to all of us.
Serafim's love for coffee goes beyond just drinking it. He has honed his brewing skills and competed in the Brewers Cup.
Despite being a full-time psychologist, Serafim has found the time to pursue his passion for brewing and has even achieved success in the competition circuit. He is an inspiration to anyone who has a passion outside of their day job.
During our interview, Serafim advised anyone looking to pursue their passions to "do what you love, and enjoy the process." This message reminds us to prioritize joy and fulfillment in our pursuits.
Overall, we were honored to have Serafim on our show and are grateful for the insight he provided on pursuing one's passions and stepping outside of one's comfort zone.



Instagram:
https://www.instagram.com/serafimzoukas/


Support the show
Read more coffee stories on
https://notabarista.org/

Order Coffee Wristbands and support I'M NOT A BARISTA's charity work
https://notabarista.org/product/notabarista-coffee-wristbands-2023/