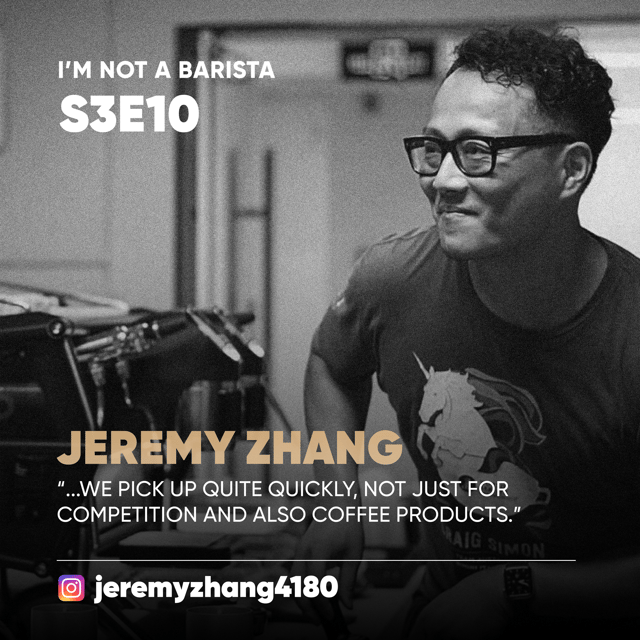 In this illuminating episode, we have the honor of hosting Jeremy Zhang, a titan in the realm of specialty coffee in China. As the founder of M2M, one of China's largest specialty coffee roasteries, Jeremy's influence stretches far beyond the bustling streets of Nanjing, where his journey began.
His pioneering spirit has carved out a space in coffee competitions, setting a benchmark for many to follow. But who is Jeremy Zhang beyond the entrepreneur? Dive in to understand the fabric of the Chinese coffee industry, the dynamics of evolving tastes and preferences, and the fascinating interplay between tradition and modernity. Jeremy speaks candidly about breaking stereotypes, integrating different aspects of the coffee supply chain, and fostering young talent like the Beijing-born world champion barista Jiangning Du he once recruited, and the infused coffee. Discover how his passion led him from an employer to a mentor, shaping not just beans but lives.
As China's coffee scene remains an enigma to many international coffee lovers, let Jeremy be your guide to unveil its depths. Join us on this caffeinated journey, and you might just see coffee, and China, through a new lens.
--
Cover photo from M2M-木 on Red book
Read more coffee stories at www.notabarista.org
#coffee #m2m #coffeeinchina #roastery #jeremyzhang #barista #nanjing #nanjingcoffee #notabarista