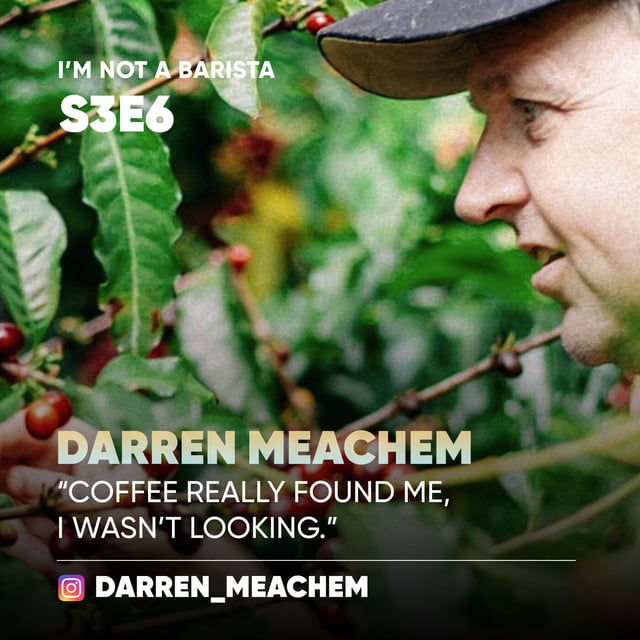 "Coffee paired with the right glass of water will dramatically change your experience…"

From tasting his first Ethiopian – washed coffee to placing second in 2019's Australian Northern regional World Aeropress Championship, Darren Meachem's journey through coffee goes deep.

If you're a coffee aficionado or simply curious about the fascinating world of water, this episode is not to be missed. Tune in now and discover the art of water tasting with Darren Meachem.
For more information about Darren and his work as a water sommelier, be sure to check out his Instagram. And if you enjoyed this episode, please leave us a review and subscribe to our podcast to stay up-to-date on all our latest content.

#water #coffeewater #watersommelier #sommelier #australia #aeropress #barista #specialtycoffee





Support the show
Read more coffee stories on
https://notabarista.org/

Order Coffee Wristbands and support I'M NOT A BARISTA's charity work
https://notabarista.org/product/notabarista-coffee-wristbands-2023/