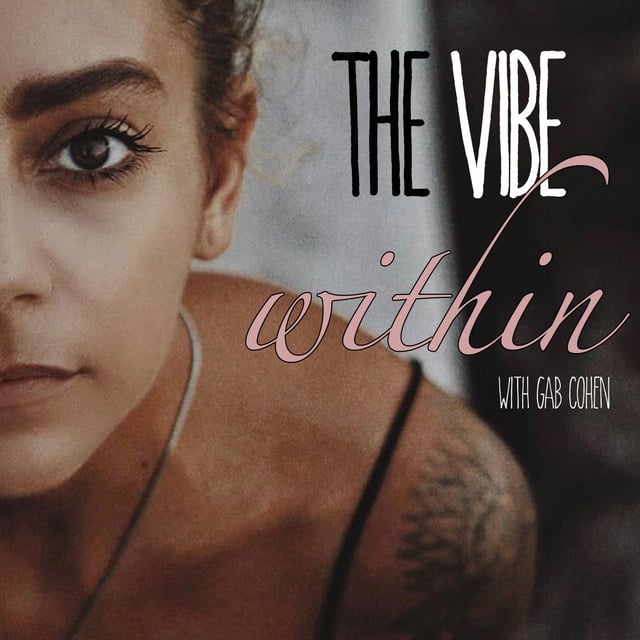 E50 · The Vibe Within
When Your Body Attacks Itself, How I Get Through a Flare Up Day, Thyroid, Fibromyalgia, Auto Immune, Healing + Whats Worked For Me
Music I this minisode
Eyukaliptus - "Winstons"
In this Episode :
Herbs Remedies + Rituals
How the health and wellness industry folks are suffering with Auto Immune
Energy and the connection of disease manifesting
Birth Control
Drugs and Alcohol
Being "Mis diagnosed"
"Aggressive Energy Healing"
Sauna and Cupping
psyche of what it means to have Auto Immune
Thyroid
past Traumas and how it can manifest
Being "thin" or "In shape" has nothing to do with inner health
Topics in this Episode :
podcast sponsors
Tonic CBD Website
Use code
Gypsylove
for a discount
Tonic CBD Instagram
Gab uses these in her coffees, teas, and smoothies
GYPSYLOVEFLOW
for a discount
EVEN on SALE items!!
Thoughtcloud Website
Sunbright CBD
Sunbright CBD Website
Use code
Gypsylove
for a discount
Foursigmatic Mushroom Powders
Use the above link for a discount !
To get in touch with Gab
Gabs Instagram
Email your questions and longer messages to her email at
Gabbcohen@gmail.com
If you would like to personally support Gab with the funds of this podcast,
you can donate to her
Venmo
To support this podcast, you can donate to
Gabs GoFundMe
This podcast is a one woman show,
everything you see and read, is created, edited, and paid for by Gab Cohen. If you would like to help her podcast thrive, please:
SUBSCRIBE!-By subscribing to your favorite podcasts, they will automatically be saved in your library, so when a new episode comes out, there is no need to search!

RATE!-Please leave a Rating so that this podcast can truly thrive and be seen at a larger scale!

LEAVE A REVIEW! Reviews are the most important part of a thriving podcast! and since this is a newer podcast, reviews are what keeps the fire going! If you leave a review, take a screen shot and tag @gypsyloveflow so Gab can see and she will show you some LOVE on your IG account.

SHARE WITH A FRIEND/ FAMILY MEMBER! Sharing is caring. The more we share podcasts that we love, the more healing and good vibes are spread to people who need it the most.
Support this podcast at —