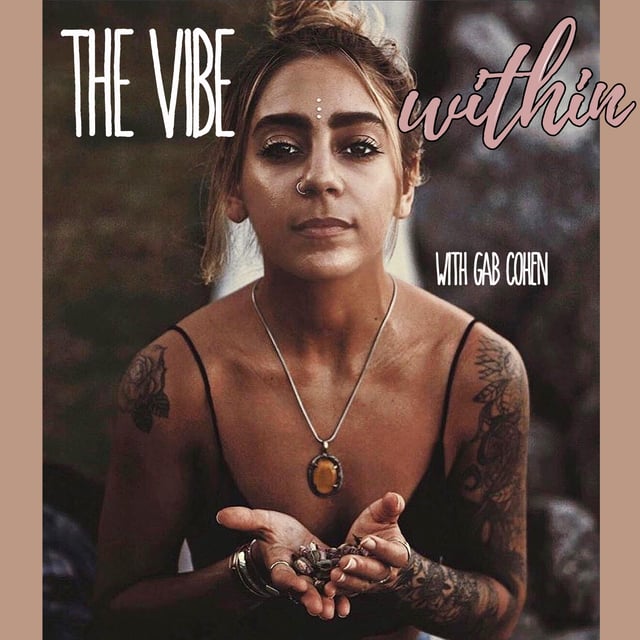 The Vibe Within
micro dosing mushrooms to Heal & Re-program Trauma, PTSD, OCD, Depression, Rewiring The Brain & Neuroplasitcity, Getting Unstuck from Our Toxic Cycles
this conversation with my friend Chelsea for deep and we don't hold back anything. We talk openly and detailed about our mushrooms microdosing protocols and the way we feel physically, mentally and emotionally. We talk about trauma, depression, ocd, triggers, anger and how to navigate through the toxic patterns and cycles that keep us back. We talk about how mushrooms are helping us connect to a better version of ourselves and be able to react to triggers in different ways. We talk about dosaging, different protocols that are out there, what to expect, what not to expect, and how we can re program our brains and create a new way of living and thrive through self healing with the magic medicine of mushrooms.
Chelsea's IG : https://instagram.com/chelseabobula?igshid=YmMyMTA2M2Y=
GOLDEN EUPHORICS - micro dose capsules. USA based. Use discount code : VIBE - order straight from the website
For a trustworthy mushroom brand, go to @vellumhealth and use discount code VIBE 🍄🤍
this is a Canadian site so if you're USA based you have to message or email directly to assess your order . be sure to mention CODE VIBE
IG- vellumhealth https://instagram.com/vellumhealth?igshid=YmMyMTA2M2Y=
Waking Up App - Get a FREE month with this link - interviews and talks as well as the best meditations ever by the best teachers in the world.
The CUT article about psychedelics for Eating Disorders
https://www.thecut.com/2023/01/magic-mushrooms-eating-disorder-treatment.html
the psychoactive podcast with Ethan Nadelnan
large playlist of podcast episodes that Gab curated about mushrooms and mental health
3 companies who are reputable for https://goldeneuphorics.orgushrooms
Golden Euphorics -- if you order, let Gab know so she can keep track of her referrals - gabs IG @gabloveflow
Shroomiez chocolates - they have a vegan sugar free bar! =)
https://www.vellumhealth.com/shopnow
INSTA - https://www.instagram.com/vellumhealth/?hl=en
ELECTROLYTES that Gab uses! DISCOUNT LINK
http://elementallabs.refr.cc/gabriellecohen
the tea that gab loves that is caffeine free, totally herbal and safe for auto immune issues.
https://teeccino.com -- Use code GABLOVEFLOW for 10% off
HERBAL COFFEE that gab LOVES. - USE DISCOUNT CODE GAB10
KETO collagen and the best flavors of collagen mCT