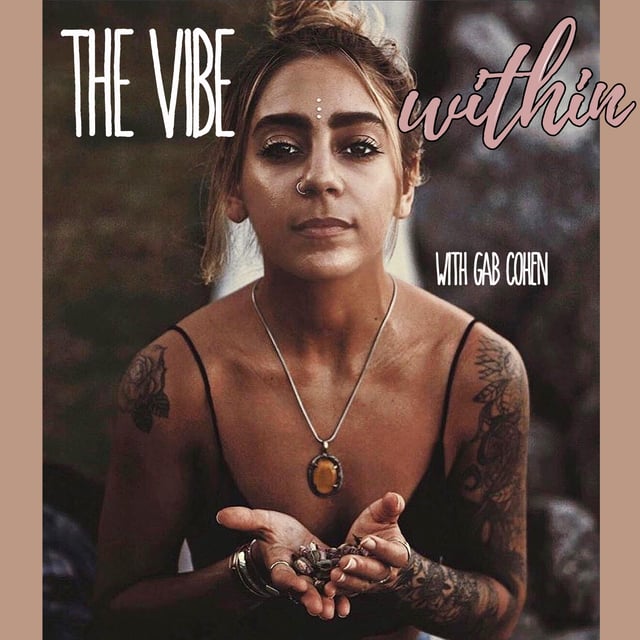 The Vibe Within
When Life Gets Unbearable, Breaking Cycles, Taking Breaks from Healing Trauma, Refreshing Our Identity & more
Gab gets deeper than usual with her personal life experience right now, what she's going through and how to navigate intense feelings of depression and dread. she shares really tangible action plan advice that she has learned and what is helping her heal. she talks about how the universe has ideas for our trajectory that we do not know, how to get through an identity crisis, and shifting out of stuck chapters of life that lead us feeling hopeless. She also shares solid actions that she is doing to heal her energy and what you can do if you're not sure what to do!
ELECTROLYTES that Gab uses! DISCOUNT LINK
http://elementallabs.refr.cc/gabriellecohen
the tea that gab loves that is caffeine free, totally herbal and safe for auto immune issues.
https://teeccino.com -- Use code GABLOVEFLOW for 10% off
HERBAL COFFEE that gab LOVES. - USE DISCOUNT CODE GAB10
KETO collagen and the best flavors of collagen mCT
Treat yourself to online therapy.
USE CODE: VIBE22 for ten dollars off 50 dollar purchase
OVASITOL!
• theralogix.com !
• Use the provider referral code 233136 at checkout to save up to 20% on your purchase on Ovasitol- or any other Theralogix product to support your overall health.
Apostrophe.com/VIBE for a discount on your acne healing
Visit drinkeverly.com to find your flavor. Use code THEVIBE15 for 15% off your first one-time order.
Happy Hydrating!
NUETHIX
use code GAB10
https://nuethix.com
for free ED recovery
https://anad.org
https://eatingdisorderfoundation.org
https://www.allianceforeatingdisorders.com/eating-disorders-and-parenthood/
https://eatingdisordersanonymous.org/phone-zoom-meetings/
https://www.nationaleatingdisorders.org
FREE mEETINGS!!!
for free AA/NA ED spiritual meetings go to https://recoverydharma.org/meeting-list
ANAD and EDF for free ED only meetings
https://anad.org
https://www.medainc.org/services/heal/medas-recovery-groups/
https://eatingdisorderfoundation.org/get-help/support-groups/sign-up/
CLICK HERE To make a donation to support the podcast.
Treat yourself to online therapy.
To buy any of my yoga classes or meditations the link to my Etsy store is below
Watch my Tarot Readings on my IGTV channel !
WHY WE DONT GET WHAT WE WANT SODE
From the Reserve