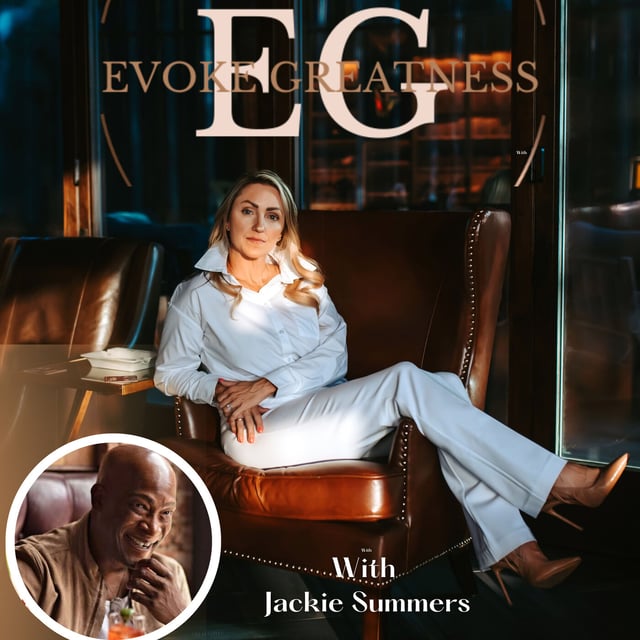 Jackie is the Founder of Jack from Brooklyn, creator of the multi-award winning Sorel Liqueur, and the first black person in America to become a licensed distiller. Pour yourself a glass of something nice and sit back as we dive deep into his story of greatness.

In this episode he shares:
· His story, that goes back over a decade, in his quest to breathe life into a shelf stable version of a drink that goes generations in his family.
· How he overcame losing his distillery in Hurricane Sandy, a cancer diagnosis, and being homeless.
· What he means when he says "I am broken because I don't know what I can't do"
· Whether he thinks his warrior spirit comes from his Mom or runs deep in his family line.
· What drives his sheer unwillingness to give up.
· How a broken heart led him to become an incredible writer.
· Why he thinks the status quo exists to maintain itself.
· The most powerful leadership lessons he has had so far in his career.
· How he learned to trust his team enough to say don't call me with an idea until its 95% done.
· How he keeps himself stretching and evolving.
· What he is doing to ensure his business is not only diverse, but
· How his faith has been an instrument in his life.

Do yourself a favor and go pick up a bottle of Sorel. Sip on it while reading some of Jack's amazing writings. Amazing combination!!
https://www.linkedin.com/in/jackie-summers-80b80/
A rising tide raises all ships, and I invite you along in this journey to Evoke Greatness!

Check out my website: www.evokegreatness.com

Follow me on:
https://www.linkedin.com/in/sonnie-linebarger-899b9a52/
https://www.instagram.com/evoke.greatness/