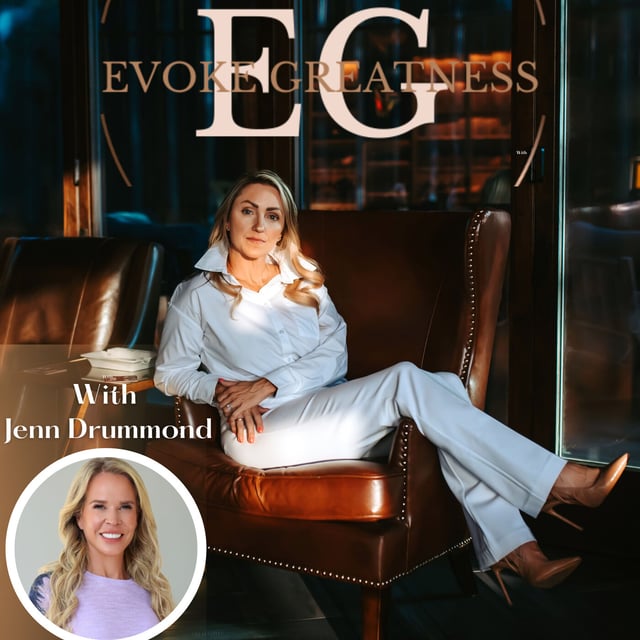 Jenn Drummond is a successful entrepreneur, speaker, mom of 7 kiddos, host of the podcast "Take a break with Jen Drummond", and mountain climbing phenom who is 1 peak away from becoming the first female to ever complete the seven second summits, the second highest points on each continent.
In this episode she shares:
· How an accident in 2018 would change the course of her life.
· Advice she would give to someone who has a massive climb between them and their goal.
· What her non-negotiable habits and routines are.
· How she controls her focus so as to not shift into fear and be limited during her climbs.
· What it means to be "breakproof".
· How being an athlete and having a strong mindset lends to being successful in climbs and life in general.
· What she goes through, emotionally, in the process of writing letters to each of her children before a big climb in case something should happen and she doesn't make it home.
· What the most defining moment has been in all of her climbs so far.
· What type of resistance, if any, that she experiences as a woman mountain climber.
· What she hopes to achieve, create, or contribute before she goes.
Check out Jenn's website to find out more about her and the Vertical 40 Challenge. Follow her on IG to see lots of really cool footage of her adventures.
https://www.instagram.com/breakproof.jenn/
https://www.linkedin.com/in/jenn-drummond/

Advertisements:
Support for this episode is brought to you by MANSCAPED, the best in personal grooming. MANSCAPED is offering "The Beard Hedger Pro Kit", a gift that is packed with goodies. Get 20% OFF @manscaped + Free Shipping with promo code SONNIE20 at MANSCAPED.com! #ad #manscapedpod
https://www.manscaped.com/
A rising tide raises all ships, and I invite you along in this journey to Evoke Greatness!

Check out my website: www.evokegreatness.com

Follow me on:
https://www.linkedin.com/in/sonnie-linebarger-899b9a52/
https://www.instagram.com/evoke.greatness/