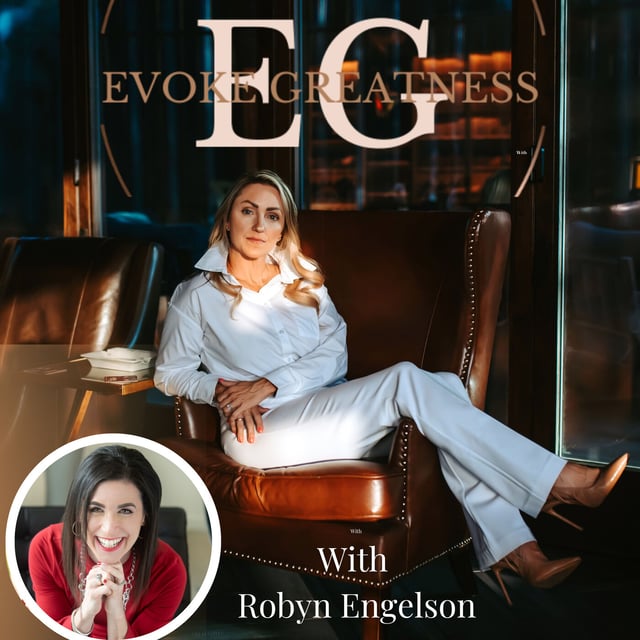 What if you woke up one day with unexplainable anxiety, severe fatigue and exhaustion, and your hair was falling out, yet your doctor insists you're perfectly fine? It sounds like a nightmare, but it was reality for Robyn Engelson, president and CEO of ImpactYOU. Robin joins us today to share her personal triumph over Hashimoto's disease, a battle she fought and won against the odds. Her journey from diagnosis, through the struggle and her ultimate recovery is enlightening and inspiring, sending a clear message to all: don't just survive, advocate for yourself, challenge your doctor when things don't add up, and transform your health through shifts in mindset.
Robyn's firsthand experience with Hashimoto's Disease sheds light on the broad spectrum of autoimmune diseases, their symptoms, triggers, and often overlooked diagnosis. She shares the painful episodes of waking up with confusing symptoms and little help from traditional physicians, the realization of her condition and the importance of asking the right questions. The discussion ventures into different dimensions from understanding the role of vitamin D deficiency in autoimmune disorders, the benefits in reducing inflammation, to her approach towards positive parenting.
The conversation takes an invigorating turn as Robyn explains how maintaining a healthy diet while traveling is possible, by understanding nutrition through food freedom. We explore her transition from personal education to establishing her own business, the four pillars of her solution for autoimmune diseases - nutrition, fitness, mindset, and accountability, and the importance of maintaining intentionality in routines and habits. Robyn's story exemplifies that with the right mindset and education you can indeed be your own best advocate and find the solution to your health journey. Listen in, be inspired, informed, and empowered!
https://www.LinkedIn.com/in/robynengelson

https://www.LinkedIn.com/company/impactyoujourney

http://www.Facebook.com/rengels13
http://www.Instagram.com/robyn_fitlife

https://linktr.ee/robynfitlife

https://calendly.com/robynimpactsyou/clarity-call
A rising tide raises all ships, and I invite you along in this journey to Evoke Greatness!

Check out my website: www.evokegreatness.com

Follow me on:
https://www.linkedin.com/in/sonnie-linebarger-899b9a52/
https://www.instagram.com/evoke.greatness/