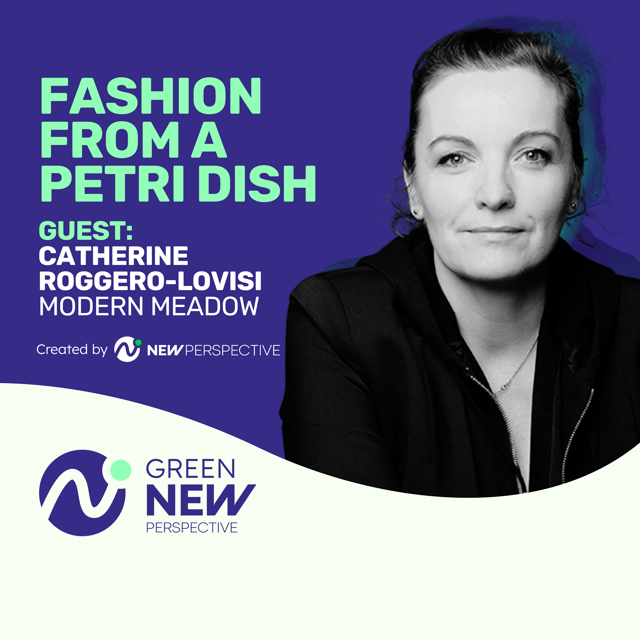 Catherine Roggero-Lovisi, CEO of Modern Meadow, heads a bio-design tech company using nature-inspired proteins to create sustainable materials for various industries. The company focuses on developing Bio-AlloyTM - a proprietary solution combining plant-based proteins and biopolymers - to engineer lightweight, high-performance materials while promoting traceability and reducing greenhouse gas emissions.
With a background in leading roles at L'Oréal, Christian Louboutin, and Revlon Inc., Catherine leverages her global consumer goods expertise to drive Modern Meadow's success. She provides insights into her leadership journey, the company's biofabrication innovations, aligning purpose and profits, and the future of material science. For more, tune in to major podcast platforms!
🕑 KEY MOMENTS
==================
➜ [00:03:39] What Modern Meadow Does
➜ [00:15:15] The challenges in the fashion industry regarding sustainability
➜ [00:17:56] The slow adoption of innovative textiles by big brands
➜ [00:21:07] The challenge of communicating new technologies to consumers and potential collaborators
➜ [00:25:40] The importance of traceability for the fashion industry
➜ [00:26:33] The future of biomaterials and sustainability
📚 RESOURCES & LINKS
========================
Website: https://www.modernmeadow.com/
LinkedIn: https://www.linkedin.com/company/modern-meadow/
👉 Interview with Catherine Roggero-Lovisi: https://www.npws.net/podcast/biotech-fashion-eco-challenges
🌍 SUSTAINABILITY PODCAST CREATED BY NEW PERSPECTIVE
========================
This podcast is proudly sponsored by New Perspective Marketing, a dynamic growth marketing agency in Boston, MA, celebrating 20 years in business. We help sustainably focused B2B organizations grow their brands and scale up revenue. If you or your organization is looking to grow, visit npws.com for more info.
🎧 SUBSCRIBE TO OUR PODCAST
===========================
Spotify: https://bit.ly/3PSWIyI
Apple Podcasts: https://bit.ly/3RvlHte
Youtube: https://bit.ly/3RDzkXg
Google Podcasts: http://bit.ly/465gjS5
Deezer: https://bit.ly/3PvQaof
Amazon Music: https://bit.ly/3PQlijS
Zencastr: https://bit.ly/48xt75s
💬 FOLLOW US ON SOCIAL MEDIA
============================
Instagram: https://www.instagram.com/greennewperspective/
Twitter: https://twitter.com/gnperspective
Facebook: https://www.facebook.com/greennewperspective
LinkedIn: https://www.linkedin.com/showcase/greennewperspective/
TikTok: https://www.tiktok.com/@greennewperspective
Threads: https://www.threads.net/@greennewperspective
#sustainabilitypodcast #cleanenergy #greennewperspective #sustainability #cleanenergy #podcast #cleantech