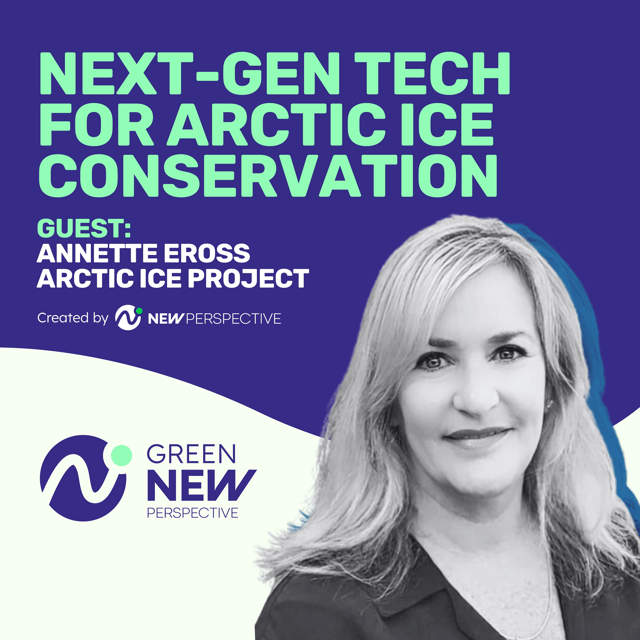 Meet Annette Eros, Chief Executive Officer of the Arctic Ice Project, a nonprofit committed to preserving Arctic ice to mitigate climate change. Learn how their technology, involving the strategic placement of small hollow glass beads over the ice, amplifies its reflectivity, counteracting the effects of warming oceans.
🌍 SUSTAINABILITY PODCAST CREATED BY NEW PERSPECTIVE
========================
This podcast is proudly sponsored by New Perspective Marketing, a dynamic growth marketing agency in Boston, MA, celebrating 20 years in business. We help sustainably focused B2B organizations grow their brands and scale up revenue. If you or your organization is looking to grow, visit npws.com for more info.
🎧 SUBSCRIBE TO OUR PODCAST
===========================
Spotify: https://bit.ly/3PSWIyI
Apple Podcasts: https://bit.ly/3RvlHte
Youtube: https://bit.ly/3RDzkXg
Google Podcasts: http://bit.ly/465gjS5
Deezer: https://bit.ly/3PvQaof
Amazon Music: https://bit.ly/3PQlijS
Zencastr: https://bit.ly/48xt75s
💬 FOLLOW US ON SOCIAL MEDIA
============================
Instagram: https://www.instagram.com/greennewperspective/
Twitter: https://twitter.com/gnperspective
Facebook: https://www.facebook.com/greennewperspective
LinkedIn: https://www.linkedin.com/showcase/greennewperspective/
TikTok: https://www.tiktok.com/@greennewperspective
Threads: https://www.threads.net/@greennewperspective
#sustainabilitypodcast #cleanenergy #greennewperspective #sustainability #cleanenergy #podcast #cleantech