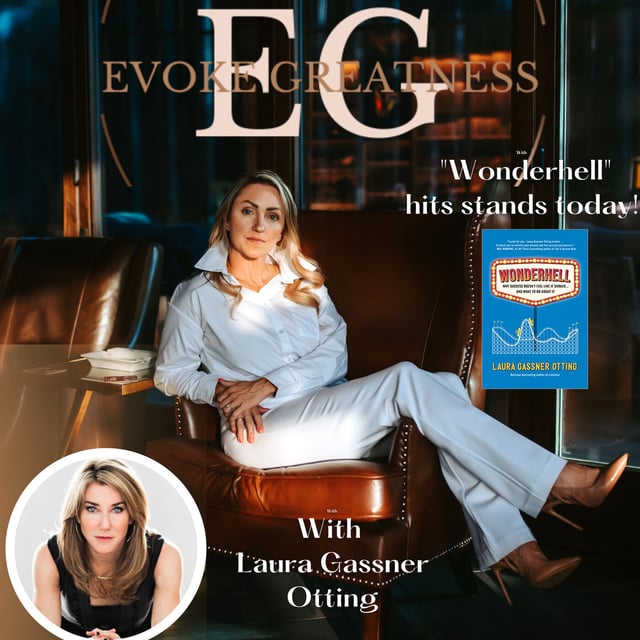 Laura has had a fascinating career from dropping out of law school and joining Bill Clinton's presidential campaign to then being a presidential appointee as he took the White House. After being unwilling to settle for someone else's definition of success, she left her role at an executive search firm as their youngest Vice President to start her own wildly successful firm. She is a Washington Post Best Selling Author. Her last book, Limitless, came in second only to Michelle Obama's book. Her new book Wonderhell drops today, April 4th!! (Go ahead and pause the podcast to go grab a copy)

In this episode she shares:
· Some of the biggest lessons from the evolution of her career.
· What drove her to write the book "Limitless" for the world.
· Her thoughts on why we've come to a place, societally, with women exiting senior and executive level positions in record numbers.
· How she came up with the concept for her newest book: Success, in other words, is kinda wonderful ... but it's also kinda hell. Welcome to "Wonderhell"
· How we can learn to lean into our own imperfection to help us grow
· What happens when we get to new levels in our career and life around the discernment we should have when it comes to the people who are in our life, even if we may have outgrown the relationship.
· The story behind the best advice she ever got, which was "You're just not that important".
· Something that others value that she doesn't.
· What her non-negotiable habits and routines are.
Make sure to go pick up Laura's latest book, "Wonderhell" everywhere books are sold. Also give her a follow her on LinkedIn and IG. All links listed below.
https://www.lauragassnerotting.com/
https://www.linkedin.com/in/heylgo/
https://www.instagram.com/heylgo/
A rising tide raises all ships, and I invite you along in this journey to Evoke Greatness!

Check out my website: www.evokegreatness.com

Follow me on:
https://www.linkedin.com/in/sonnie-linebarger-899b9a52/
https://www.instagram.com/evoke.greatness/