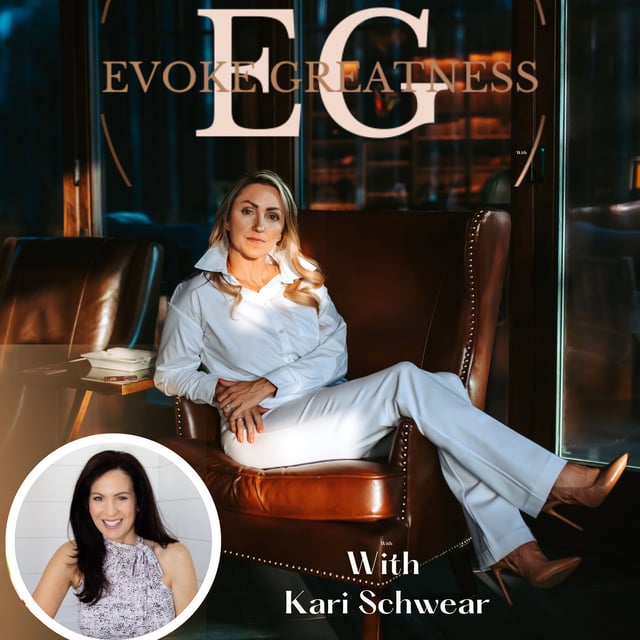 Kari guides business owners to unlock their full potential, strengthen relationships, and cultivate a balanced relationship with alcohol through personalized executive lifestyle coaching. She is also the Co-Author of the number one Amazon best seller "The successful mind: Tools to living a purposeful, productive, and happy life."

In this episode she shares:
· What "gray area" drinking is and the story behind how her business was brought to life.
· What she means when she talks about discovery, not recovery.
· How some organizations incorporate drinking into their culture in Corporate America and what her guidance is around this.
· What the process looks like when someone may be contemplating seeking out her services.
· What the "DECIDE" method is and how it can support the creation of lasting habits.
· How she coaches people to navigate hard times without falling back into old habits or patterns of coping.
· What has opened up for her, personally and professionally, since recognizing her own "gray areas"
· Her perspective based on research and experience of why some people take things to the extreme in their behaviors.
· How her faith has been an instrument in her life and work.
Kari is just an overall incredible human and I so enjoyed this episode! Check out her website to find out how you can learn more about what she does and follow her on LinkedIn as she has some really amazing content!
https://www.linkedin.com/in/karischwear/
A rising tide raises all ships, and I invite you along in this journey to Evoke Greatness!

Check out my website: www.evokegreatness.com

Follow me on:
https://www.linkedin.com/in/sonnie-linebarger-899b9a52/
https://www.instagram.com/evoke.greatness/