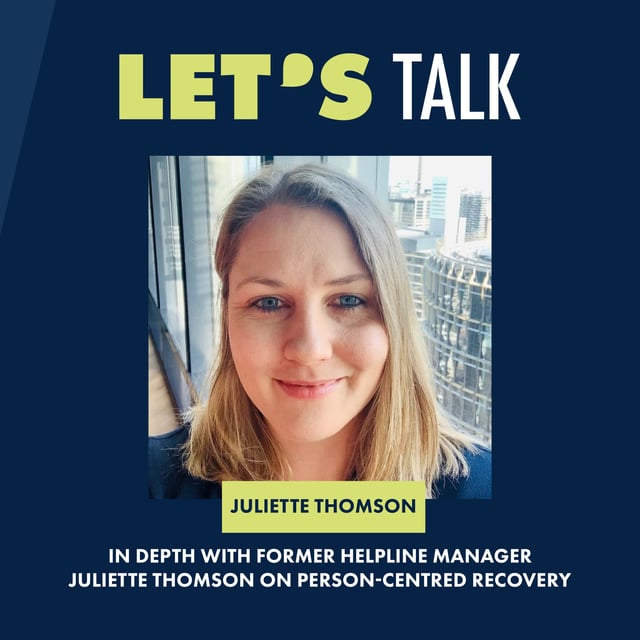 According to the Diagnostic and Statistical Manual of Mental Disorders, the DSM-V–also known as the psychiatrist's bible–there are only four official diagnoses for eating disorders. Though experts expect that number to double in the next edition, the reasons someone might develop or maintain an eating disorder are as variable as the number of people affected.
This is because eating disorders are not just a set of behaviours. They are a way of coping with difficult things.
Psychologist and former Butterfly Helpline Manager, Juliette Thomson, specialises in a person-centred, holistic approach to recovery. "An eating disorder is often the tip of an iceberg," she says, "Underneath, there is likely a lot more going on for a person about themselves in their lives."
To help someone struggling with an eating disorder, a therapist will seek to understand their psychological and social reality. That's why there shouldn't be a one-size-fits-all approach; people need treatment plans tailored to their own situation. In addition, insists Juliette, you don't need to be certain that you even want to recover, as a good therapist should support you wherever you're at.
Listen to Juliette explain why she tells clients that recovery may be the hardest thing they'll ever do in their life, and why it will also be the most rewarding.
See omnystudio.com/listener for privacy information.
by

@samikin