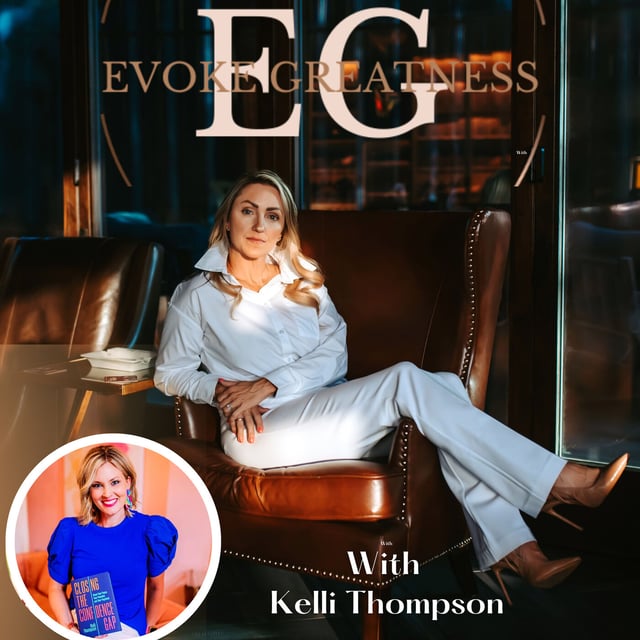 Kelli is the Author of "Closing the Confidence Gap: Boost your peace, your potential, and your paycheck". She is on a mission to help women advance to the rooms where decisions are made. To lead with more confidence and create careers they love. She is also passionate about helping teams use the power of the Enneagram to identify team members' unique leadership style and improve communication and results.
In this episode she shares:
· How she made the decision to step out of the corporate world and into her entrepreneurial journey.
· Insights into 3 Chapters in her book.
o Ch. 3: It pays to be yourself.
o Ch. 7: Amplify your voice and make an impact.
o Ch. 9: Take your bravest next step.
· What "head up" and "neck down" leadership really means to her.
· What her daily routine looks like and what her non-negotiables are.
· What her most powerful lesson in leadership has been.
· What she is working on within herself to get better at.
· 3 tips for negotiating salary in our current environment.
· Where she sees organizations missing the biggest mark regarding leadership development.
· A philosophy that others subscribe to that she doesn't buy into.
· What the most challenging part of the book writing process was for her.
She has an awesome website with some great info around her coaching and even some freebies. Make sure to pick up a copy of her book.
https://www.kelliraethompson.com/
https://www.linkedin.com/in/kelliraethompson/
A rising tide raises all ships, and I invite you along in this journey to Evoke Greatness!

Check out my website: www.evokegreatness.com

Follow me on:
https://www.linkedin.com/in/sonnie-linebarger-899b9a52/
https://www.instagram.com/evoke.greatness/