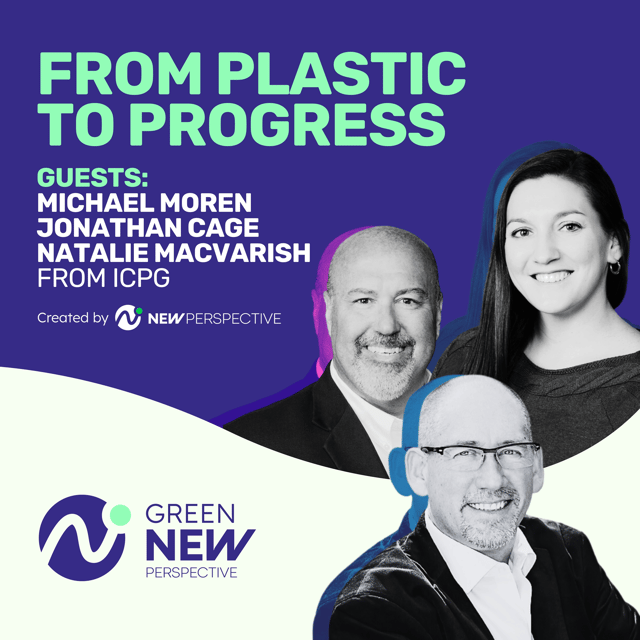 🌍 Plastic waste is a pressing issue that demands our attention. In our latest episode, we sat down with the experts from ICPG to discuss sustainable packaging solutions and the fight against plastic waste. Join us as we explore the challenges facing the industry, consumer demands for sustainability, and the innovative solutions ICPG is bringing to the table.
💡 ICPG is at the forefront of driving revolutionary change in the packaging industry. With a broad portfolio of materials and a commitment to replacing harmful substances with eco-friendly alternatives, they are leading the charge towards a more sustainable future.
🌱 We also dive into ICPG's brand story, marketing strategies, and how they educate consumers about the benefits of sustainable packaging. Understanding your 'why' is crucial, and ICPG is dedicated to spreading awareness and making a positive impact.
🎧 Tune in to the full episode to learn more about ICPG's innovative packaging solutions and their forward-thinking approach to sustainability. Don't miss out on this insightful conversation!
👉 Subscribe to Green New Perspective podcast for more engaging discussions on sustainability and the fight against climate change. Your support means the world to us. Let's keep the conversation going!
🌍 SUSTAINABILITY PODCAST CREATED BY NEW PERSPECTIVE
========================
This podcast is proudly sponsored by New Perspective Marketing, a dynamic growth marketing agency in Boston, MA, celebrating 20 years in business. We help sustainably focused B2B organizations grow their brands and scale up revenue. If you or your organization is looking to grow, visit npws.com for more info.
🎧 SUBSCRIBE TO OUR PODCAST
===========================
Spotify: https://bit.ly/3PSWIyI
Apple Podcasts: https://bit.ly/3RvlHte
Youtube: https://bit.ly/3RDzkXg
Google Podcasts: http://bit.ly/465gjS5
Deezer: https://bit.ly/3PvQaof
Amazon Music: https://bit.ly/3PQlijS
Zencastr: https://bit.ly/48xt75s
💬 FOLLOW US ON SOCIAL MEDIA
============================
Instagram: https://www.instagram.com/greennewperspective/
Twitter: https://twitter.com/gnperspective
Facebook: https://www.facebook.com/greennewperspective
LinkedIn: https://www.linkedin.com/showcase/greennewperspective/
TikTok: https://www.tiktok.com/@greennewperspective
Threads: https://www.threads.net/@greennewperspective
#sustainabilitypodcast #cleanenergy #greennewperspective #sustainability #cleanenergy #podcast #cleantech