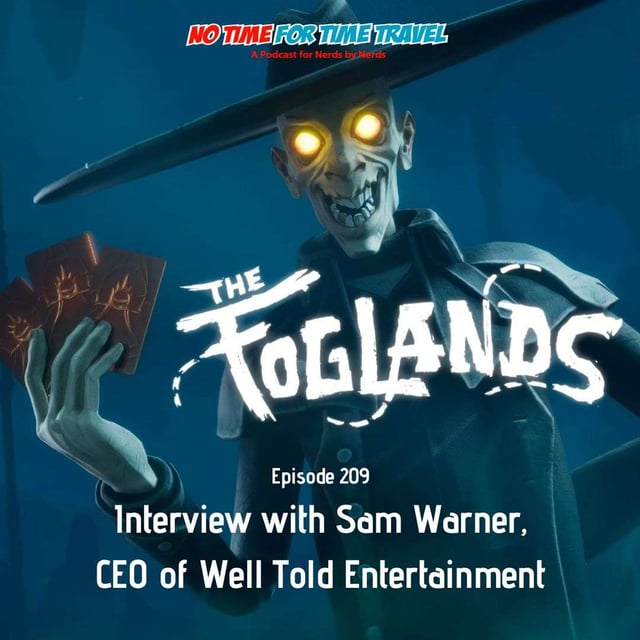 Episode #209. The Foglands: Interview with Sam Warner, CEO of Well Told Entertainment
We are thrilled to share our latest podcast episode featuring an exclusive interview with Sam Warner, CEO of Well Told Entertainment, in which we delve into the captivating world of the gaming industry:
🎮 Journey into the Gaming Industry: Sam shares his remarkable journey, from his earliest forays into gaming to his current role as CEO of Well Told Entertainment.
📖 The Power of Storytelling: In this interview, we explore the significance of storytelling in gaming and how it enhances player engagement, making the gaming experience more immersive and memorable.
🎃 Sneak Peek at The Foglands: Sam provides an exciting preview of Well Told Entertainment's highly anticipated VR game, The Foglands, scheduled for release on October 31st, 2023. Get ready for a spine-tingling adventure just in time for Halloween!
Don't miss this enlightening conversation with a gaming industry visionary, and mark your calendars for the immersive journey awaiting you in The Foglands! 🕹️🚀📻
Well Told: https://www.welltold.games/ The Foglands on Playstation 5/VR2: https://store.playstation.com/concept/10003574
Use my special link https://zen.ai/v_-eCL0DIgQ0XiuAhMrGGfy66MmVdSyHslqmjEh7-B8 to save 30% off your first month of any Zencastr paid plan.
========== Follow us on
Twitter
Facebook
Instagram
YouTube
Patreon
Stream us on Twitch!
Visit our site at www.ntfttpod.com !
You can contribute by emailing us at ntfttpod@gmail.com!
Hurdy gur and warp speed!
Find out more at https://no-time-for-time-travel-pod.pinecast.co
Check out our podcast host, Pinecast. Start your own podcast for free with no credit card required. If you decide to upgrade, use coupon code r-e52a8a for 40% off for 4 months, and support No Time For Time Travel Pod.
by

@tdrx