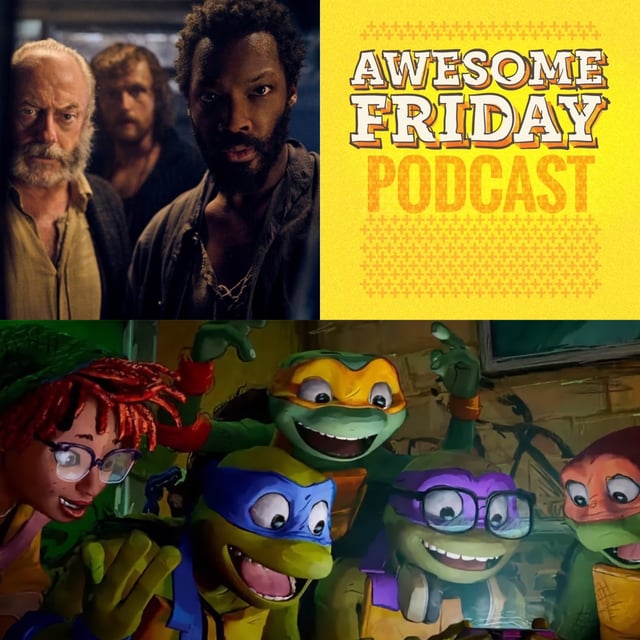 Greetings programs! Join us this week as we catch up with two summer movies, The Last Voyage of the Demeter and Teenage Mutant Ninja Turtles: Mutant Mayhem!

STRIKE NOTE:
This episode was produced during the 2023 WGA and SAG-AFTRA strikes. Without the labour of the writers and actors currently on strike, the films discussed here wouldn't exist.
BONUS CONTENT:
Apologies, friends, no bonus recording this week.
SUPPORT:
EPISODE HOMEPAGE:
Visit this episode's homepage for JustWatch-powered links to where you can stream the film. Use those links to watch the film and help us keep the lights on!
Link: https://awesomefriday.ca/2023/09/podcast-the-last-voyage-of-the-demeter-teenage-mutant-ninja-turtles-mutant-mayhem/


CONNECT WITH US:
SHOW LINKS: