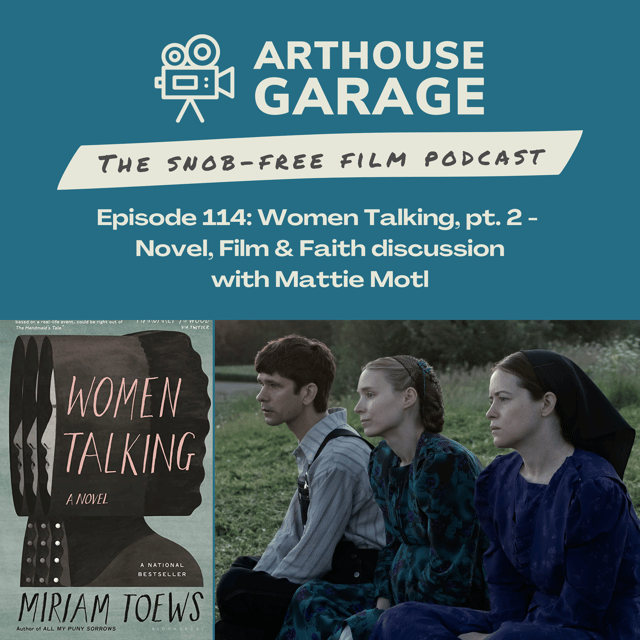 "Hope for the unknown is good. It is better than hatred of the familiar."
We've got not one, but TWO episodes about Women Talking, the new film from director Sarah Polley, based on the novel by Miriam Toews. The film stars Rooney Mara, Claire Foy, Jessie Buckley, Ben Whishaw, and Frances McDormand.
In part 2, seminary student Mattie Motl joins the show to talk about Women Talking (the film and the novel), how it was adapted, and the many religious themes of the story.
Make sure to also check out part 1, in which we discuss the film and it's many cinematic merits.
Links - follow Mattie Motl online
Connect with Arthouse Garage