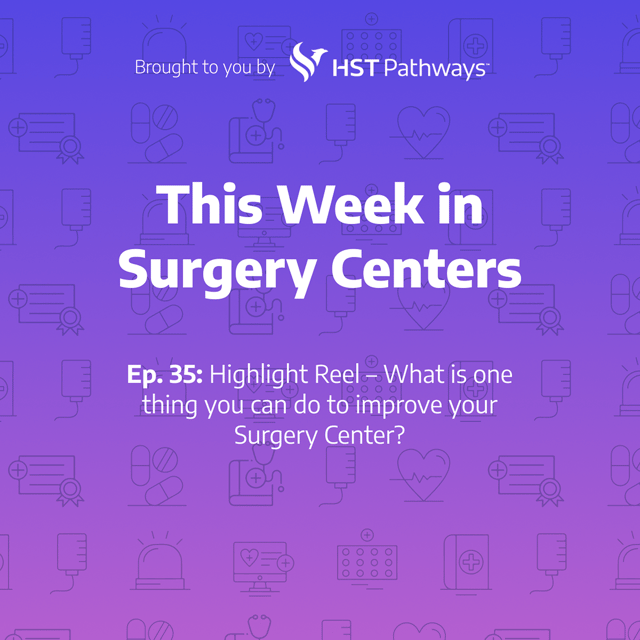 🎙️Over the last three months, we have had seven amazing ASC leaders on our podcast.
At the end of every discussion, we always ask them, "What is one thing our listeners can do this week to improve their surgery centers?" We took all seven of their answers and turned them into this week's episode. Topics range from interoperability to finding a strategic partner to profitability and so much more. We hope everyone enjoys this round-up of things you can do this week to improve your surgery centers!

A huge thank you to our featured guests:

➡️ Joan Dentler
➡️ Michael Powers
➡️ Angela Mattioda
➡️ Matt Kraemer
➡️ Maura Cash
➡️ Blake Peart
➡️ Erik Sunset
Brought to you by HST Pathways.