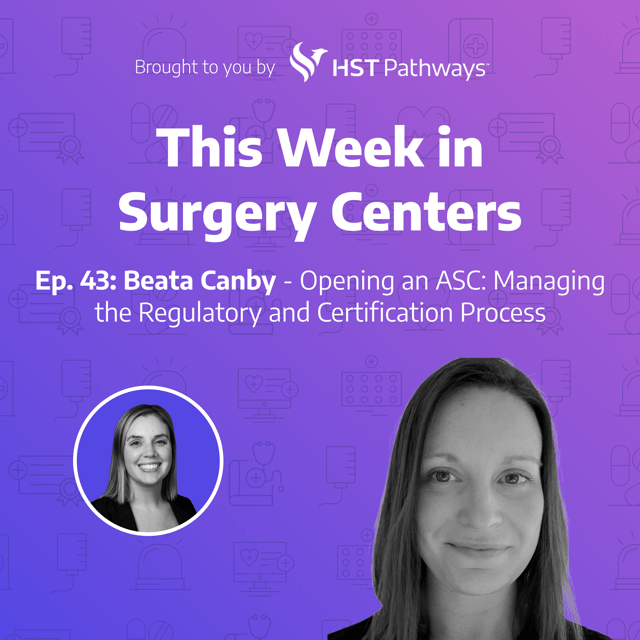 Beata Canby is a principal and partner at LeftCoast Healthcare Advisors, and she joins us today to talk about managing the regulatory and certification process while trying to open a new surgery center. Beata does a great job of breaking down the fundamental agencies to know, what order to get your certifications in, and tips for speeding up the process and staying organized.
In our news recap, we'll cover another research study that compared ChatGPT responses to ophthalmologists, new surgical smoke evacuation requirements, UnitedHealthcare's new prior authorization requirements (or lack thereof), and, of course, end the news segment with a positive story about how a severely paralyzed woman got her voice and likeness back with new technology that combines AI with a brain-computer interface.
Articles Mentioned:
Chatbots as Accurate as Ophthalmologists in Giving Advice
New Surgical Smoke Evacuation Requirements to Kick In
The new prior authorization rules going into effect Sept. 1
How Artificial Intelligence Gave a Paralyzed Woman Her Voice Back
Interesting in learning more about opening a new surgery center? Check out our related episodes:
Michael McClain – Opening an ASC: Navigating Payer Contracts
Wil Schlaff – Opening an ASC: Conducting a Comprehensive Feasibility Assessment
Dawn Pfeiffer – Ask the Expert: Best Practices for Opening a New Surgery Center
Brought to you by HST Pathways.