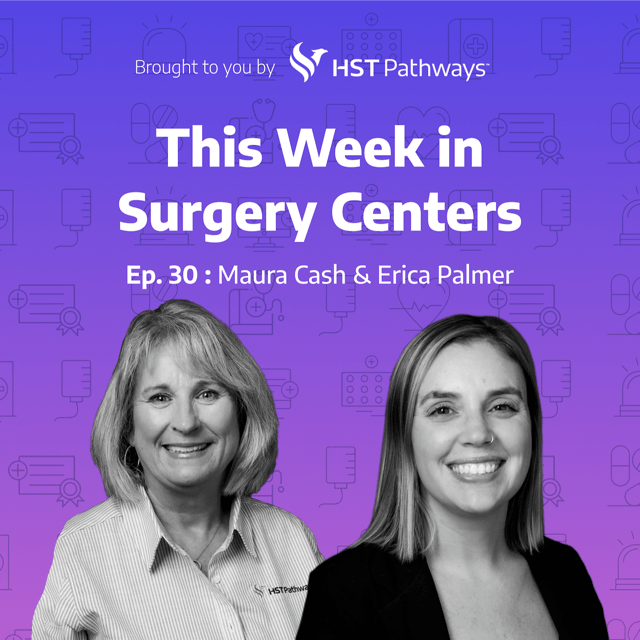 When it comes to implementing an EMR, there are a lot of steps to consider. One often overlooked step is updating your Policies & Procedures. Maura Cash is the Vice President of Clinical Strategies at HST Pathways, and she is here today to walk us through which policies and procedures need to be updated, which need to be created, and why it matters.
In our news recap, we'll cover celebrities who are joining the price transparency fight, news from the White House on COVID-19 vaccines, Walmart Health's latest move, and of course, end the news segment with a positive story about a teenager from Maryland who is making a big difference in her community.
Just a reminder that we are taking next week off due to the ASCA Conference in Kentucky from May 17-20th. Our next episode will air Tuesday, May 23rd. If you will be at ASCA, make sure you stop by HST Pathways' booth to say hello and join us for a quick interview so you can be on an upcoming podcast episode. We'll be at Booth 519, it's a big booth right in the middle of the floor, so please stop by, we'd love to see you all!
Articles Mentioned:
Fat Joe Fights for Health Care Price Transparency at Capitol Hill
The Biden-⁠Harris Administration Will End COVID-⁠19 Vaccination Requirements for Federal Employees, Contractors, International Travelers, Head Start Educators, and CMS-Certified Facilities
Walmart Health expands into Oklahoma
How 1 teen coped with tragedy by organizing book drive for sick children
Brought to you by HST Pathways.