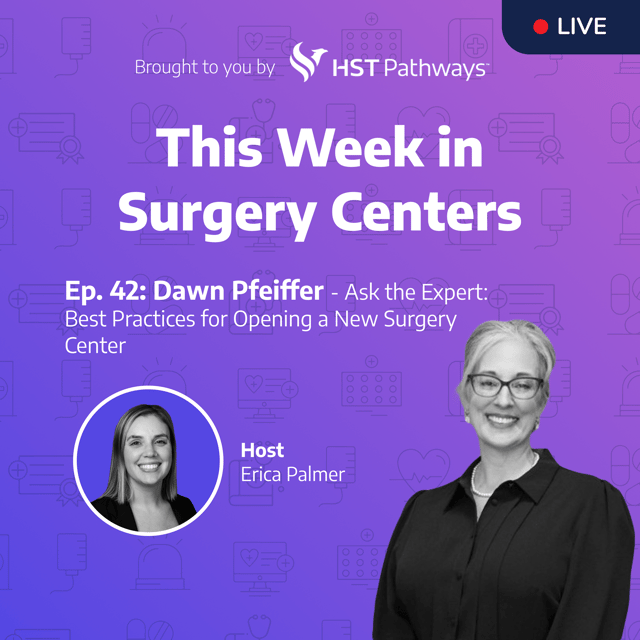 This is a special LIVE edition of This Week in Surgery Centers!
Dawn Pfeiffer is the Director of Integration at Regent Surgical Health and a tenured ASC consultant. She has had a hand in opening many successful surgery centers, so we spent an hour with her covering as many best practices as we could and exploring effective strategies for a smooth process and successful opening. Together, we addressed common challenges, shared proven solutions to avoid missteps, and answered questions on the fly from those who attended live.
We covered the following and more:
• Feasibility Assessment: key components, CONs, red flags
• Facility Construction: planning, finding an architect, inspections
• Regulatory/Certification Process: state licensing, accreditation, life safety issues
• Payer Contracting: timing, negotiations, terms
• Quality/Clinical Preparation: reporting, initial clinical hires, staff recruitment
• Business Preparation: capital equipment, vendor contracts, software selection
• Opening & Marketing Ideas: community education, media coverage
• Continuous Improvement: QAPI, benchmarking, new technology
Interesting in learning more about opening a new surgery center? Check out our two previous episodes:
• Michael McClain – Opening an ASC: Navigating Payer Contracts
• Wil Schlaff – Opening an ASC: Conducting a Comprehensive Feasibility Assessment
Brought to you by HST Pathways.