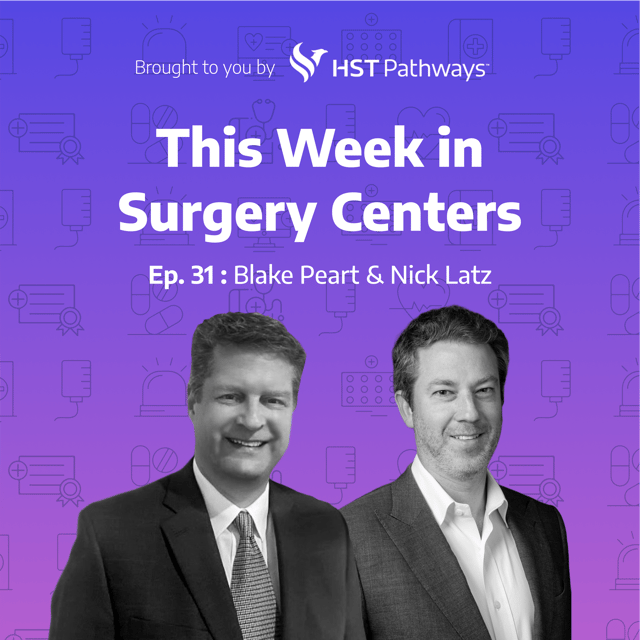 When it comes to strategic partnerships, surgery centers have many options to choose from, but timing is everything. Blake Peart is the Managing Director of Vertess, and he's on the show this week to chat about when it is the right time to consider a strategic partner, key indicators that its time, potential benefits and advantages, and identifying the right partner.
In our news recap, we'll cover National Nurses' Month, regional anesthesia, the latest breakthrough in AI imaging, and of course, end the news segment with a positive story about the first RSV vaccine.
Articles Mentioned:
Celebrating the Invaluable Impact of Nurses
Using Regional Anesthesia Could Improve ASC Performance
Google adds image analysis capabilities to generative AI model, enabling dialogues with doctors
Brought to you by HST Pathways.