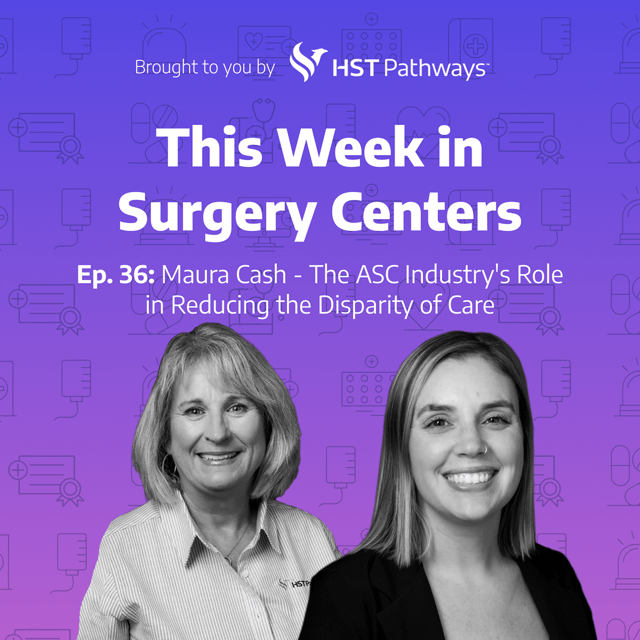 Maura Cash is the VP of Clinical Strategies here at HST Pathways, and she is here today to talk to us about the ASC industry's role in reducing the disparity of care. Now if you're a frequent listener of our show, you know exactly who Maura is and her impact on the industry, so it should be no surprise that she is bringing us this incredibly important information. Together we cover what disparity of care means, what the most common social determinants of health are, how surgery centers come into play, and most importantly, how surgery centers can close the chasm of care.
In our news recap, we'll cover the FTC's proposed ban on non-compete laws, the surgeon suing the state of North Carolina over certificate-of-need laws, a tiny patch aiming to reduce the need for bloodwork, and of course, end the news segment with a positive story about a new blood test that can help identify pregnant women who are at a high risk of developing pre-eclampsia.
Articles Mentioned:
Doctors no longer bound by noncompetes under FTC's proposed ban
Meet the surgeon suing North Carolina over certificate-of-need policy
A Tiny Patch May Someday Do Your Patients' Lab Work
FDA approves blood test able to predict pre-eclampsia in pregnant women
Brought to you by HST Pathways.