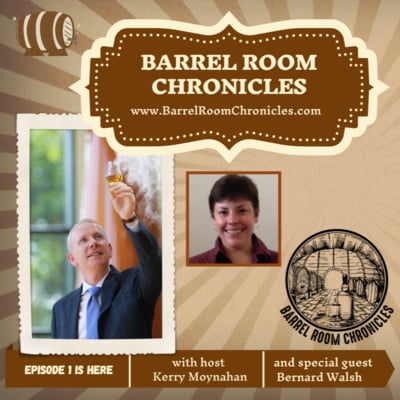 On this premiere episode of Barrel Room Chronicles, Bernard Walsh shares his whiskey journey, while tasting through several expressions from his brand, Writers Tears. Bernard also talks about his involvement with Left Bank, a documentary about four remarkable women who made the first publication of Ulysses (by author James Joyce) possible in 1922—and lastly, he tells us about the recent acquisition of the Walsh Whiskey company by the Amber Beverage Group.
To see the full article click on the link below: https://drinksint.com/news/fullstory.php/aid/9803/Amber_Beverage_Group_acquires_Walsh_Whiskey.html
Please visit www.BarrelRoomChronicles.com for full show notes, and coming attractions!
Barrel Room Chronicles is a production of 1st Reel Entertainment and is distributed by Anchor.FM and is available on Spotify, Apple, Google, iHeartRadio, Amazon and wherever fine podcasts are heard.
--- Send in a voice message: https://anchor.fm/barrel-room-chronicles/message Support this podcast:
https://anchor.fm/barrel-room-chronicles/support